"

Networking, Lead Generation and

Practice Management!

"

©
Networking & Franchising to
Maximize YOUR Net Worth!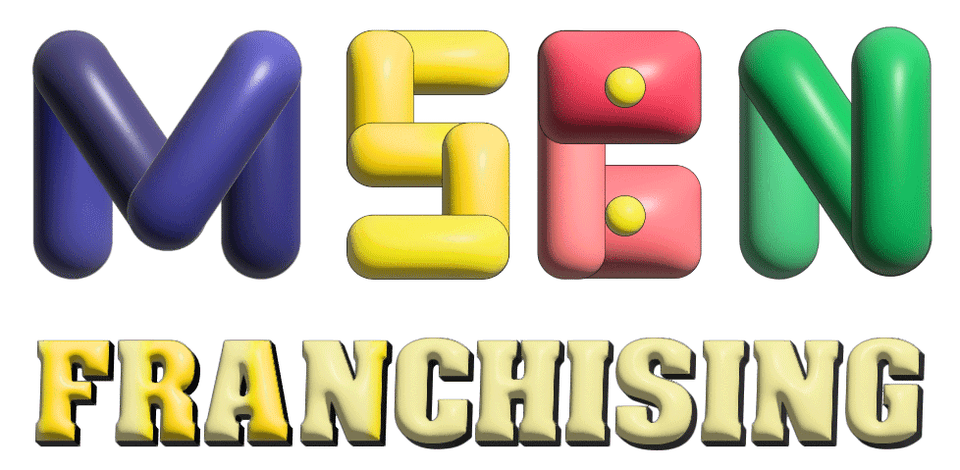 Profiled Members
JOIN Our Wealth-Building-Member-Spotlight
Mastermind Zoom-Meetings
Every Other Thursday at 7PM
Hosted by: Dr. Pete & Reed Sawyer
w/ Special Guest Appearances
SUBSCRIBE BELOW TO GET INVITED!!!
Please Refer to All Members by their MSBN#
Human Capital Planning Driven
Please View our Profiled Members Below...
THE MSBN-ADOPTED HUMAN CAPITAL PLANNING APPROACH
​
Guest Speakers Will be Disclosed in the latest ZOOM Invite!
TOPICS TO BE DISCUSSED
Human Capital Planning & Strategic Business Development
Using Strategic Sale Agreements or Debt or Credit to Create Wealth
Using one's NETWORK to Enhance One's NETWORTH
The Power of Real and Intellectual Property Acquisitions.
​
??? Strategic Thinking Approach vs. Systematic Thinking Approach ???
​
STRATEGIC (VISIONARY/CREATIVE/SUBJECTIVE) THINKING APPROACH

Focus = Big Picture

Creative and Subjective

Concerned with "concept"

Example:

Producing a GREAT IDEA for a new business, product, or service
SYSTEMATIC (PROCESS-DRIVEN/OBJECTIVE) THINKING APPROACH

Focus = Execution or Implementation

More logical and objective

Concerned with Execution [e.g., Standard Operating Procedures (SOPs)].

Example:

Creating the technical and logistical processes to IMPLEMENT that great idea.
​
Most people will, naturally, prefer one human capital planning approach over another. But a successful human capital plan includes a mix of both human capital thinking approaches. One person may come up with a visionary new idea (i.e., strategic thinking approach) but it lacks the processes or systems to implement it.
Engaging in strategic and systematic thinking together produces a more complete and effective HUMAN CAPITAL PLAN. This is NOT JUST THEORETICAL VERBIAGE that sounds nice in a business book, but it is a proven and practical approach that has strengthened a plethora of businesses.
​
Let's Continue to Network To Maximize our Net Worth Together!
Click/Double Click/Tap or Hover Over To Learn
More About Each MSBN Member
Reed Sawyer
Reed Sawyer is a master brainstormer and business expert. He is also a video brander and one of our Wealth Building Hosts. MSBN#: 1722
Dr. Pete Lorins
Dr. Lorins is business catalyst and a multi-industry consultant in engineering, law, business, education, and medicine. He is also one of the hosts on this network. MSBN#: 3534
Frank Taylor
Mr. Taylor is a innovative & proactive MediSpa owner from the SW Florida area who is prepared to help his patients cope with problems ignored by conventional medicine. MSBN#:0218
Ms. Ruth Ibanez
Ms. Ibanez is an environmentalist, song writer, composer Inventor. She has a hopeful persuasion for the good of the earth and the common man. She is in constant awe of the empowered contribution of the informed, motivated, and innovation within neighborhoods, communities, countries and ultimately the world with generosity and responsibility at the central theme. MSBN#9982
Edis Arevalo
Ms. Arevalo is a amazing real estate professional who sees herself as an ideal real estate match maker between the seller and the buyer and thrives on client satisfaction. Her MSBN# is: 9996
Osiris Sesenaya
Mr. Sesenaya is a unique and expert business, legal and tax consultant who specializes in talent/property acquisitions, and creative market development. Moreover, he is a unique critical thinker. MSBN#: 0446
Dr. Dale Newton
Dr Newton is an MD who specializes in radiology. He is also a creative serial entrepreneur who specializes in unorthodox and intellectual property-based debt cancellation. He is the CEO of 330Pie, which creates, educates, and teaches individuals and businesses how to use intangibles related to their real estate to help them achieve economic growth. His Intangible Property Valuation for Real Estate combines know- how and a secret sauce to maximize client success. His MSBN# is: 7682
Ahmed Alaoui
Mr. Alaoui is a dynamic and creative real estate professional who specializes in business networking, fund allocation, real estate acquisition, and construction or development. MSBN#: 4584
Amaya Z. Albury
Ms. Albury is truly a one of a kind person who seems to view life via the lenses of spirituality, education, diversity and economic empowerment. As a child of an immigrant Spaniard her value for such traits fueled her work ethics and interest in real estate agency & investments; altruism via a Govt. contracted non-profit; and Credit Repair, with enthusiasm and integrity. Her MSBN# is: 2621
Josh Zepess
Mr. Zepess is an innovative change agent and identity archeologist who has an MBA program called Micro Brand Attraction that help professionals stand out in their industry via the creation of a micro-brand, networking message, and presentation skills. MSBN#9616
Karen Curtiss
Ms. Curtiss' services include creative or graphics services for individuals or businesses, Bookkeeping, CRM, Life Coaching, Translation, Business Development, Notary, Wedding & staff training. MSBN#: 5909
Tyrell Jenkins
Ms. Jenkins is a driven young entrepreneur who is wise beyond his years. He understand the aspects of what govern businesses at large. He brings much zeal to this platform. His MSBN# is: 9474
Shakira Brown
I am the CEO of S. Brown Paralegal Services. I provide administrative and paralegal services to probate and estate planning attorneys. My services come with a workflow analysis as needed and a plan of action of how to make it all one smooth process. MSBN#2897
Jadwiga Stoklosa
Ms. Stoklosa is a highly poised and innovative entrepreneur whose ventures span many industries including health, medical staffing, insurance, European and American networking. MSBN#: 3453
Maya Shah
Ms. Shah is a licensed Long Island and NYC real estate professional who can assist you with all aspects of real estate acquisitions and sales. Her MSBN# is 9897.
Ted Shorter
Mr. Shorter a highly acclaimed author, whose life story and lineage are used to change lives... See his story at: https://www.lovinglyandorderly.com/ His MSBN# is: 2794
Neil the Handyman
Know the Drill, Call Neil. We can vouch for him... he is the best Handyman in South West Florida. MSBN 4569
Cynthia Sharpe
Cynthia is an advocate, parent, outside the box thinker, and educator, who segued into medical sales until she had her son. Since then she has been a continual learner, and has become a Certified Biofeedback Specialist.MSBN#6969
Hana Jones
Ms. Jones is a strategic and licensed financial professional, who enjoys helping people grow, save and protect their money all while considering retirement and taxation issues. MSBN#:9565
IV Learning
With "IV Learning", you can learn anything better and faster... They specialize in all standardized exams especially the US Medical Licensing Exam (USMLE), the Uniform Bar Exam (UBE), the Nursing Licensing Exam (NCLEX), and many others such as the GRE, LSAT, SAT, GMAT, Pilot exams etc. Its MSBN# is: 9534
Eric Magloire
Mr. Magloire is a Real Estate Broker Associate Specialty new construction, sales and purchases, expert negotiating, commercial real estate and real estate development and acquisition. MSBN#: 8838
Raguel "Laz" Lazard
Mr. Laz is an amazing and kind-hearted entrepreneur, and car deal, who owns multiservice businesses and understands how to foster strategic partnerships. MSBN#1469
Mildred Moore
Ms. Moore is a passionate entrepreneur and mother of three who is passionate about all aspects of entrepreneurship and business development. Her MSBN# is: 0873
Djhulia Legiste
Ms. Legiste is an entrepreneurial realtor and nurse who runs a lovely IV Hydration Bar and Lounge in South West Florida. MSBN#5024
Ellenne Cherizol
Ms. Cherizol runs an independent insurance agency, named EMC, with the customer in mind. They have relationships with dozens of insurance companies, allowing them to get the right price with the right service. Whether you have the ideal history, preferred companies desire, or a not so perfect history, they find the right coverage, with the best company, at the best price for you. They offer the right coverages with the personal touch you would expect from your neighborhood agent. MSBN#9262
Dr. Robert Solomon
Dr. Solomon is an MD who specializes in Radiology. He is also an entrepreneur, idea/concept analyzer and often scrutinizer. He is also an investment connoisseur. He will add ample zest to the dialogue. His MSBN# is: 5815
Dr. Candace Drummond
Dr. Drummond is a one-of-a kind serial entrepreneur and clinical psychologist whose ventures included strategic & financial planning, hospitality and farming in Jamaica. Her MSBN# is: 0978
Customized Transportation
RideRight.biz brokerages customized transportation deals for clients locally, nationally and Worldwide. The latter includes rides, moves, car transport plus. MSBN#: 3556
Rose Joly
Ms. Joly is an amazingly dynamic mortgage expert. She enjoys networking with realtors and buyers. She also helps her clients with their credit issues. MSBN#: 7262
Jeannine Broadnax Esq.
Ms. Broadnax is an established attorney and avid entrepreneur who is passionate about her clients. She guides clients along the path of creating a legacy. She also has interest in wealth building and creative real property uses. MSBN#6588